If you want to switch from fuel to electric drive, then we are here to discussing about best electric cars in 2020.
We all know that electric vehicles are a more sustainable option for the future than fossil fuel-powered cars are, but many people do not realize that the future is now.
Key points of an electric vehicle:
Recharge Time: Most vehicles require an overnight charge to get back to full power; there's not much of a difference between a six-hour charge and a nine-hour charge unless you plan on driving round the clock, but it's still important to consider.
Engine Capacity: Electric vehicles have a stereotype of being sluggish when compared to traditional vehicles. While this is not usually the case anymore, you should still keep in mind the horsepower when you are looking at vehicles to buy.
Rates: Electric vehicles are still at the point where they are going to be a little pricier than similar cars that have similar features but use fossil fuels. However, there are lots of great options that don't necessarily break the bank. Like anything else, there's virtually no ceiling on what you can pay for an electric vehicle, but there are good deals to be had, and it's something to keep in mind when looking for a vehicle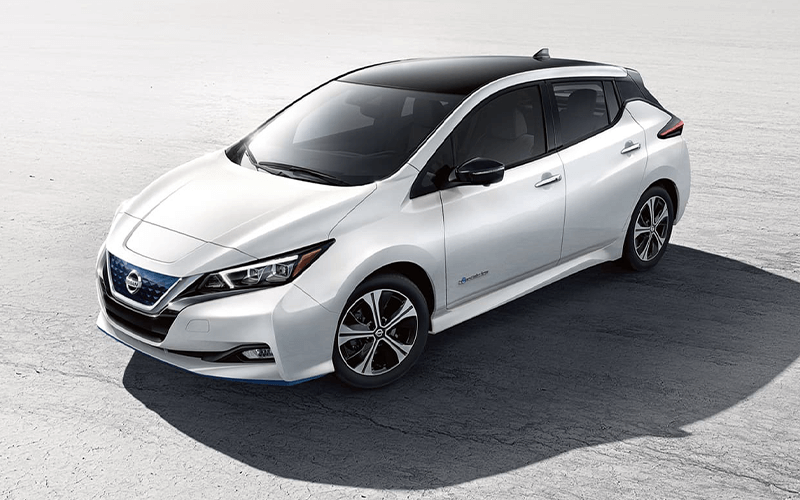 The Nissan LEAF is affordable and sleek, but it does not have a super long range, so it is best for city driving and short commutes. It accelerates smoothly and quickly and drives quietly. It has top safety features as well, including driver assist, auto emergency braking, blind spot monitoring, and lane keep assist.
Price: $29,990
Range: 151 miles
Recharge Time: 7 hours
Engine Power: 147 hp
2. 2019 Chevrolet Bolt EV: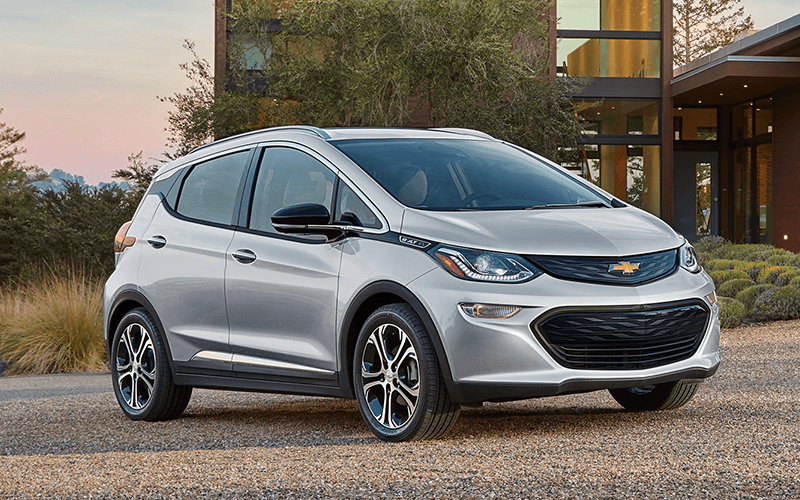 If you are looking for a small, sporty, and affordable vehicle with an impressive range, look no further than the Chevy Bolt. It does not have the fanciest interior features, but it accelerates quickly, is surprisingly spacious on the inside, and has an impressively long range. New features for 2019 include separate buttons on the touchscreen for heat and AC, new paint colors, and a tire-fill alert that lets you know when your tires reach the appropriate PSI.
Price: $37,495
Range: 238 miles
Recharge Time: 9 hours
Engine Power: 200 hp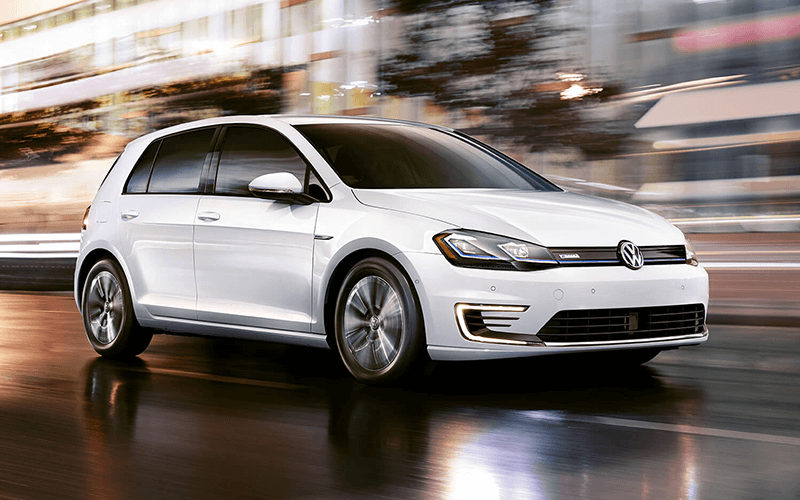 The 2019 Volkswagen e-Golf drives exactly how you would imagine a Volkswagen would. It is easy to drive and has an interior roomy enough for four people plus their luggage. It is convenient, and the charge time is impressive. It's a little pricier than the non-electric version of the Golf, but it's still a great buy.

Price: $31,345
Range: 125 miles
Recharge Time: 6.5 hours
Engine Power: 134 hp
4. 2019 Audi E-tron Sport back Premium Plus
This SUV is sleek, sporty, and can quickly go up to a breath-taking speed of 124 miles per hour. One Road & Track reviewer called the vehicle "the SUV that drives exactly as you'd expect from a 400 horsepower Audi five-seater. Only even smoother, and much quieter."
Price: $74,800
Range: 248.5 miles
Recharge Time: 8.5 hours
Engine Power: 402 hp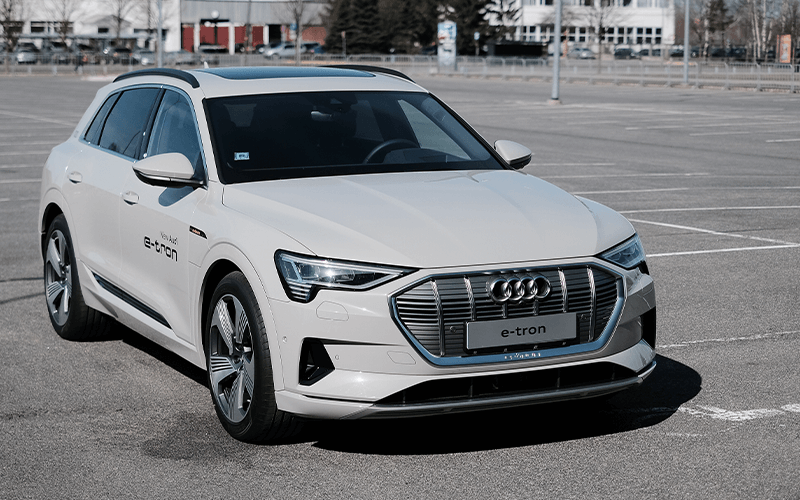 ---